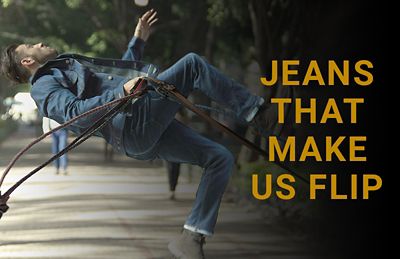 HOWEVER YOU MOVE, MOVE YOUR LEE IN STYLE.
You're a go-getter. A go‑against‑the‑status‑quo‑er. A get‑it‑done‑your‑way‑er. And you make it look good. Because you're a Move‑Your‑Lee‑er. With denim that stretches and moves with you, you're never held back, never slowed down. With Lee jeans, you can take on anything, however you choose to. Don't Just Move. Move Your Lee.
THERE ARE SO MANY DIFFERENT WAYS TO MOVE YOUR LEE.