THE CORDUROY TREND
Reviving one of the biggest trends of the seventies, Lee is bringing corduroy back in a big way. Made for a rich, decadent feel, corduroy is a cozy statement that's a must-have for the season. We borrowed the retro look of '70s corduroy and paired it with today's top silhouettes for a trendy style worth wearing through the fall, winter, and even into spring.

EASY CORDUROY STYLING
One of our fav looks is a monochromatic, cord on cord outfit. To achieve that contemporary look, style your Lee corduroy jackets with the matching pants and add a casual, basic t-shirt for the perfect balance. It's a statement style everyone can wear with corduroy staples from our men's and women's selections. Cord is also easy to mix and match with varying textures to add details that take your outfit to the next level. Accessorize your corduroy pants with a cable knit beanie or sweater to double up on a cozy vibe. Or add an oversized sweatshirt to get a casual, everyday look. If you want a dressy women's style you can wear to work or out to dinner, try pairing a Lee corduroy dress or skirt with a denim jacket for a touch of contrast that's sure to get you noticed.
CORDUROY STAPLES
Want the staples that are key to any cord outfit? These pieces, such as corduroy pants and corduroy jackets, are exactly what you need:
Shop Women's Cord Staples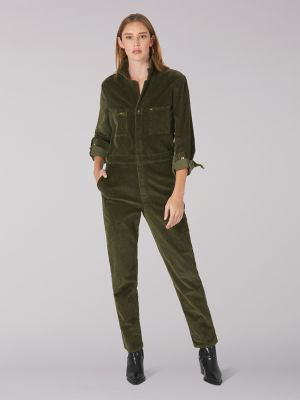 Vintage Modern Corduroy Union-Alls™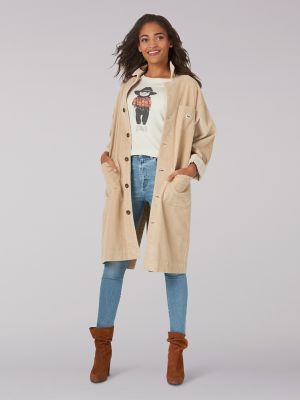 Vintage Modern Corduroy Barn Jacket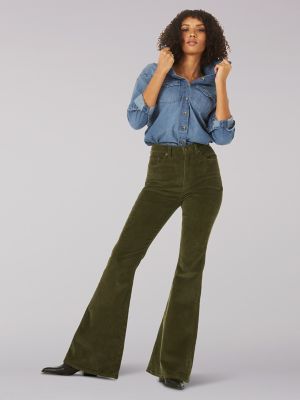 Vintage Modern Corduroy Flare Jean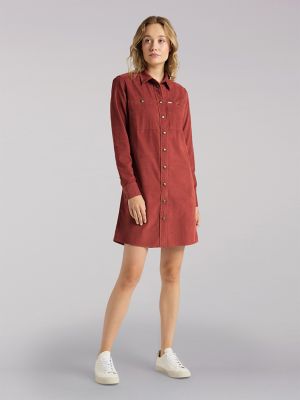 Corduroy Workshirt Dress